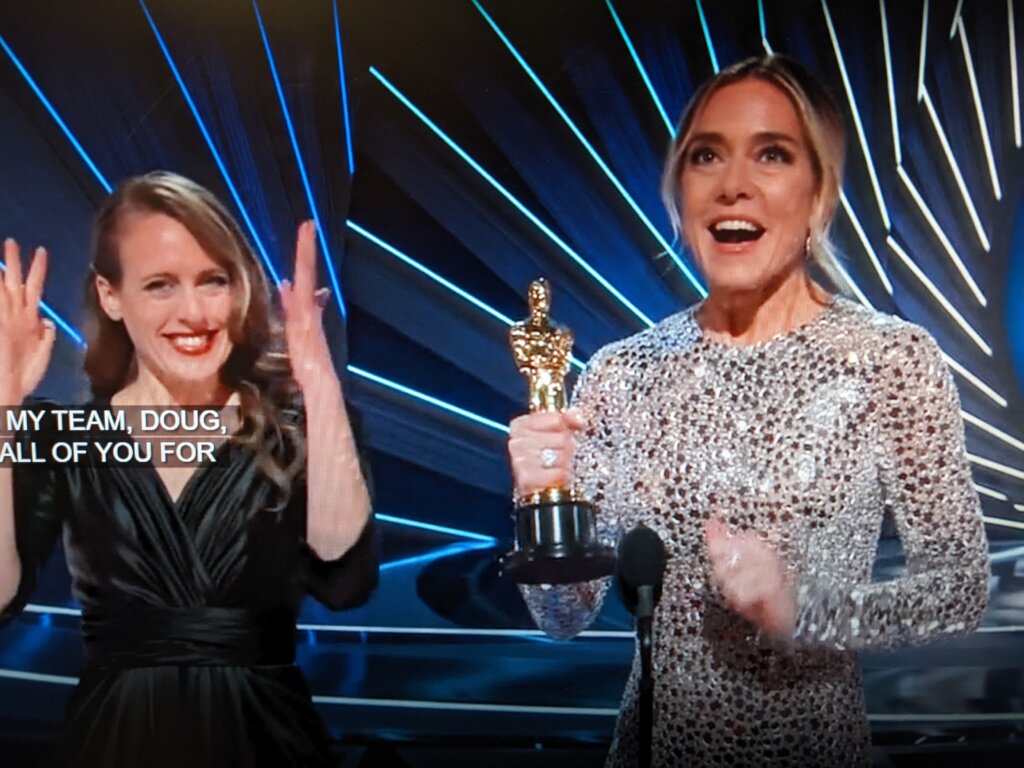 The disability rights community has been forced to remain patient in its fight for respect and recognition. After all, the Americans with Disabilities Act, which prohibited discrimination against people with disabilities, was not passed until 1991—27 years after similar protections were granted on the basis of race, color, religion, national origin, and sex. "Crip Camp," the seminal documentary about the disability rights movement, was passed over for "Best Documentary" at the 93rd Academy Awards. A watershed moment for disability rights occurred at the 94th Academy Awards as "CODA" received Oscars in three major categories and the deaf and CODA (child of deaf adult) communities were honored before 15 million viewers.
The Passover service includes a recitation of gifts bestowed by god. After each, the celebrants chant in gratitude "Dayenu!" meaning "it would have been enough."
"CODA," a story about the only hearing member of a deaf family that has as many scenes in American Sign Language (ASL) as in English, won the Oscar for Best Picture. An ASL interpreter translated for the "CODA" cast and crew as they received the Best Picture award. Yet, as Producer Philippe Rousselet spoke, he faced away from the star-studded audience, showing his team his lips as they moved.
Dayenu!
There were so many moments of celebration and respect for the deaf and CODA communities during the 94th Academy Awards. The roar of applause that greeted the announcement that Troy Kotsur won Best Supporting Actor—
Dayenu!
The near silence that followed, as the attendees of the Academy Awards continued their standing ovation in sign language—
Dayenu!
The audience was not alone in using their hands to communicate. Presenters Amy Schumer and Youn Yuh-jung both used ASL from the stage. But when Kotsur signed his acceptance speech, onlookers witnessed a true master at work. His entire body moved with an expression so rich and nuanced that at times no interpreter was needed to understand precisely what he was communicating. For the remainder, members of the hearing community experienced a reversal of norms as they relied on a sign language interpreter for the translation of Kotsur's speech.
Dayenu!
Writer-director Sian Heder bestowed respect on the deaf community before she even stepped on stage to receive her award for Best Adapted Screenplay. She beckoned for her sign-language interpreter to join her, holding her hand as they approached the podium together.
She began her acceptance speech joking about her scintillating dress,
She did not discuss those challenges further in her remarks, but she did reference the premier of "CODA" at the 2021 Sundance Film Festival where Apple paid a festival-record $25 million for the distribution rights. She concluded with a long list of thank yous to people who contributed to the film's success, winding down by saying something special to each of her family members. To her kids, she stated and signed simultaneously,
The crescendo of a beautiful speech, the euphony of the hearing and deaf communities blending together, hung in the air for a moment. Just when it seemed Heder had completed her proclamations of gratitude, there was a coda.
She turned to her interpreter and shouted,
She wrapped her arms around her interpreter in a big embrace—much like the Academy did tonight with the deaf and CODA communities. There was more than enough for these communities to celebrate on a night filled with major awards and small, sweet moments of sensitivity. A disco ball dress was the perfect attire for the occasion.